Open Water Swimming
Quassapaug Sailing Center
Lake Quassapaug is a beautiful place for open water swimming. The lake is spring fed, rated as one of the cleanest lakes in Connecticut, and has a 5 mph speed limit on motor boats. All this makes a very pleasant place to swim.
Open Water Swim Training Clinics
7:00am-8:15am Tuesdays, Thursdays and Saturdays starting June 2.
Runs through June, July & August.
For information contact Dave Heller @ 203-509-7320.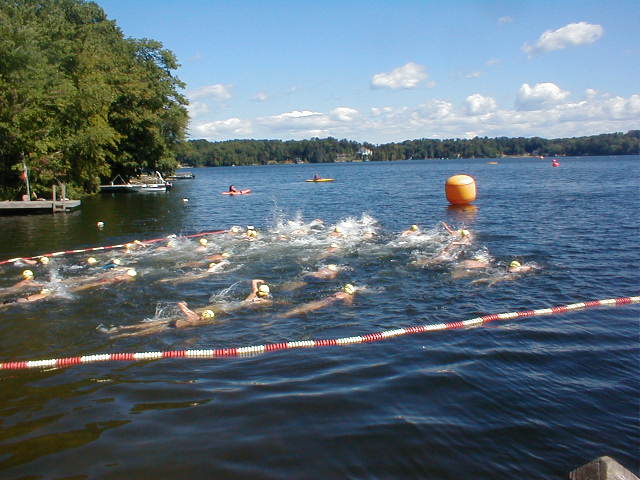 Open Water Swimming Festival
16th Annual
Saturday, September 3, 2022
(Rain date: Sunday, September 4, 2022)
Swim in beautiful Lake Quassapaug in Middlebury, CT.
60 Foot Deep, Spring Fed, Fresh Water Lake.
3 Mile, 1 ½ Mile and ½ Mile Open Water Swim Races.
3 Mile Race Starts at 8:00am (Check-In 7:00am – 7:45am)
1 ½ Mile Race Starts at 11:00am (Check-In 10:00am – 10:45am)
½ Mile Race Starts at 1:00pm (Check-In 12:00pm – 12:45pm)
Past Swim Festival Race Results